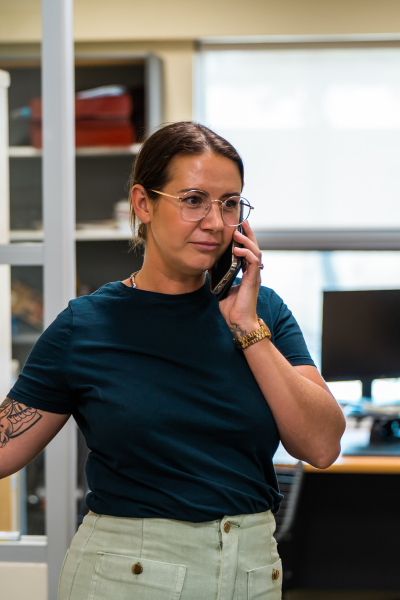 24/7 support before and as you work in a remote community
RAHC health professionals want to improve access to quality healthcare in remote Aboriginal communities. Quality for people and remote communities is important to us too.
To achieve our goals, we work with you to make sure you feel comfortable and ready to take on a placement in a remote Aboriginal community.
You get ongoing help to learn and practise culturally responsive and safe services in NT Aboriginal communities – before and during your placement. That includes:
24/7, wrap-around support
carefully planned placements
detailed knowledge of the remote community and clinic where your placement is
education on Aboriginal cultures and perspectives.
Learn on the job
You don't need to have remote work experience. If it's your first time as a RAHC Registered Nurse, you'll have constant access to a remote educator.
Your team in the health service assists you day-to-day with remote knowledge and experience. We and your clinical team work in partnership so you can confidently:
support sustainable primary healthcare
contribute to Closing the Gap outcomes for Aboriginal and Torres Strait Islander people and remote communities.
Health professionals request placements again and again because they feel safe with RAHC.
Your work and workplace
Placements are for 3 to 12 weeks within a community health service. We don't ask you to leave your normal job to take a placement.
Your placement workplace will support you to understand the local setting. They'll also give you all the equipment you need to feel secure in your work.
Some RAHC General Practitioners, Nurses and Midwives choose to bring their own routine equipment, like a:
stethoscope
torch
nursing pouch.
Health professionals in your team will have valuable remote cultural and clinical experience. They'll help you personally, professionally and culturally.