Experienced professionals to get you prepared
REs are very experienced remote area nurses skilled in supporting health professionals who haven't worked in a remote setting before.
They're available to teach, mentor and professionally support you on any level to transition to remote practice.
REs help you to put the primary healthcare needs of the community at the core of your placement. They make sure you have cultural awareness, clinical orientation and thorough skill mentoring.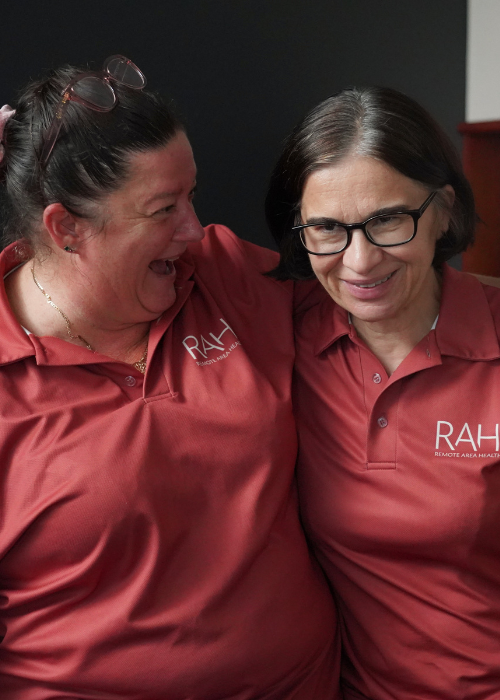 Engaging an RE
Our clinical team will contact you and discuss your RE's role before your placement.
We provide REs to all RNs who are going on their first placement.
If you're a GP and would like to request an RE, contact our clinical team.
RAHC Remote Educators
The role of the Remote Educator is to support New-to-Remote Health Professionals at the commencement of their first placement in a remote health centre. They assist the Health Professional with clinical and procedural support to help facilitate a smooth and effective transition from their urban workplace to a remote workplace.
Remote Educators are unique to RAHC. We assign them to Registered Nurses so you can benefit from their valuable knowledge as you start work in a challenging and rewarding new setting. If you're a General Practitioner who is new to remote work, you can also request an RE.