The Remote Aboriginal Health Corps (RAHC) is an Aboriginal and Torres Strait Islander-led remote health workforce program. We work to strengthen and uplift existing health services in the NT to provide quality healthcare to their communities.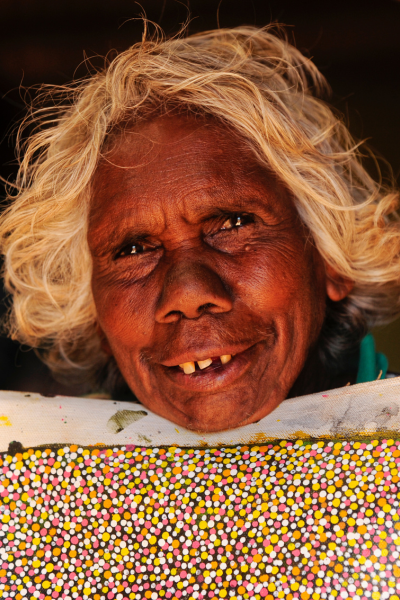 RAHC is governed by a majority Aboriginal and Torres Strait Islander board. They set our Indigenous-focussed strategy as an Australian subsidiary of global health entity, Aspen Medical.
Behind RAHC is a team who's focussed on improving health outcomes for Aboriginal and Torres Strait Islander peoples.
We're educators, support staff and experts in remote health workforce solutions who:
recruit, deploy and support urban health professionals to work in remote and very remote NT
seek, build and maintain strong partnerships with remote clinics and communities, peak bodies and others in the health and community-controlled sector to support their important work.
Our aims
RAHC supports self-determination for communities to address the critical workforce shortages in remote NT Aboriginal communities.
We aim for a remote health system that keeps improving in quality, and is culturally and locally responsive to the health needs of Aboriginal and Torres Strait Islander peoples.
RAHC is funded under the Australian Government Indigenous Australians' Health Programme: Stronger Futures Northern Territory, which aims to 'address persistent challenges to accessing primary healthcare services for Aboriginal and Torres Strait people in the Northern Territory'
Our approach
Our approach is to work in genuine partnership with communities and Indigenous clinics so our support is relevant to their needs. To do this, we:
collaborate to develop and deliver a solution
recruit health professionals with the skills communities say they need better access to
deploy those healthcare professionals into communities, and support them throughout their time with RAHC.
We also make sure Health Professionals have the right experience, skills and qualifications to deliver culturally responsive, quality care.
Our pool of Health Professionals includes:
General Practitioners
Nurses
Oral Health Professionals
Audiologists
Allied Health Professionals.
With RAHC, Health Professionals also get initial training and access to ongoing cultural education.
RAHC does not replace the existing health service. We're filling shortfalls, supporting and adding value to local services through genuine consultation.
Closing the Gap on health outcomes
The Australian Government has funded RAHC under its Indigenous Australians Health Program (IAHP) since 2008.
Under our funding agreement, we support the Government to meet these Closing the Gap health targets:
Close the gap in life expectancy within a generation, by 2031.
Halve the gap in mortality rates for Aboriginal and Torres Strait Islander children under 5, within a decade.
We also support the new National Agreement for Closing the Gap and its focus on equality through community control and self-determination.
RAHC delivers outcomes that meet the National Agreement for Closing the Gap's Priority Reforms:
Formal Partnerships and Shared Decision Making
Building the Community-Controlled Sector
Supporting a sustainable remote healthcare system
Our strategy is fully Indigenous-focused and -led. We work in partnership with communities to fill workforce shortfalls they identify in remote Aboriginal health clinics, including:
Aboriginal Community Controlled Health Organisations (ACCHO)
NT Government clinics in central and Top end NT.
We're about adding value and capacity to Aboriginal health clinics – not working in competition with them.
About RAHC
At RAHC, we support remote health services by filling gaps in Health Professionals, providing placement of Registered Nurses, General Practitioners, Audiologists, Oral Health Professionals and other select Allied Health Professionals where and when needed.